Description
Professional web positioning in search engines (SEO) consists of adapting a web page according to the guidelines of the search engines (following their regulations) and thus increasing its popularity on the Internet so that it appears within the first positions in organic results after a search related to the products or services that the web markets.

Our 4 effective packages to improve your website or blog positioning are: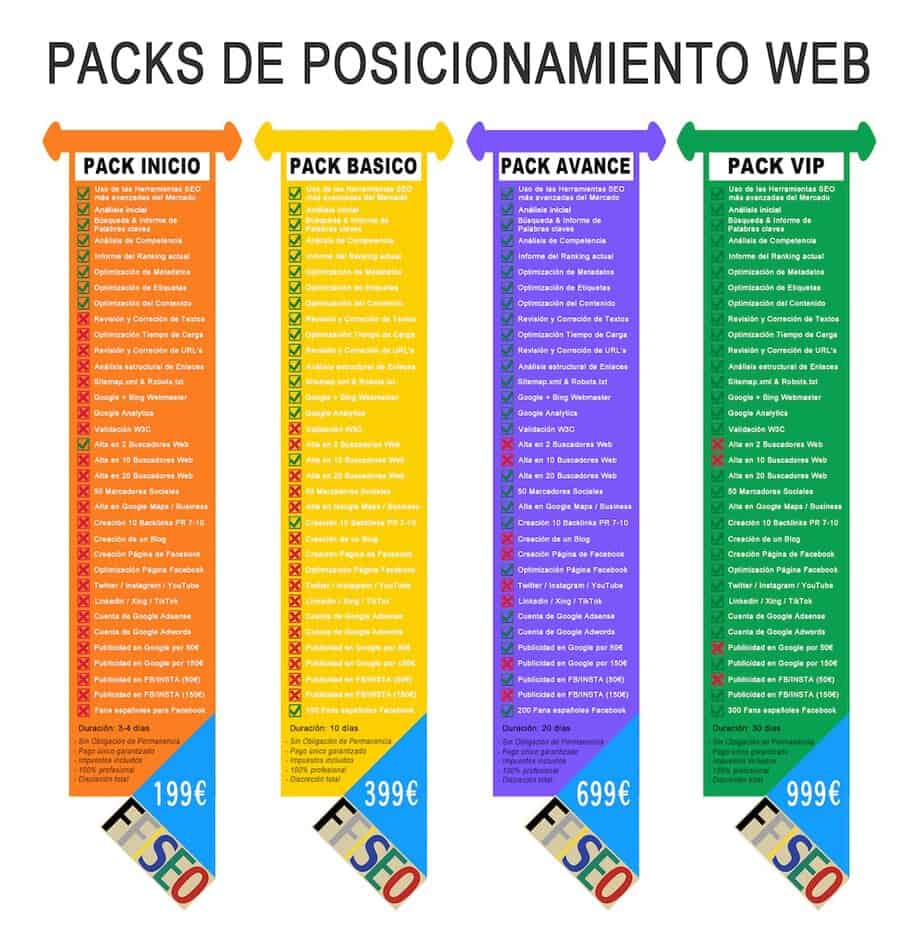 WARRANTY: We have made a commitment to our clients to return all their money if we do not manage to get more web traffic within 30 days from the moment we start positioning tasks.
QUESTIONS: If you have any questions, please contact us; we offer many SEO and all sorts of services.

NEXT STEPS:
1.) Choose one or more of our SEO packages and add them to your shopping cart.
2.) Fill in your personal info and make the payment. (Payment via PayPal does NOT require a PayPal account. Our system allows you to pay with any bank card from any country in the world. If you have any problem with payment, please send us a message through the contact form).
3.) Once the order has been placed, you will IMMEDIATELY receive an email confirming your order to the email previously indicated in the form. If you do not receive this email, please check your spam (junk mail) folder.
4.) Once we have received your order, someone from our team will send you another email asking for your website name. If after 1-2 hours (working hours!) you still haven't received an email from us, please check your spam or junk mail folder. You can also indicate this information in the "Order Notes" section when you finish your order.