Living and working in Germany
Working in Germany, Job offers, Search for a job in Germany, Find a job in Germany, Living in Germany, Guaranteed job… and much more!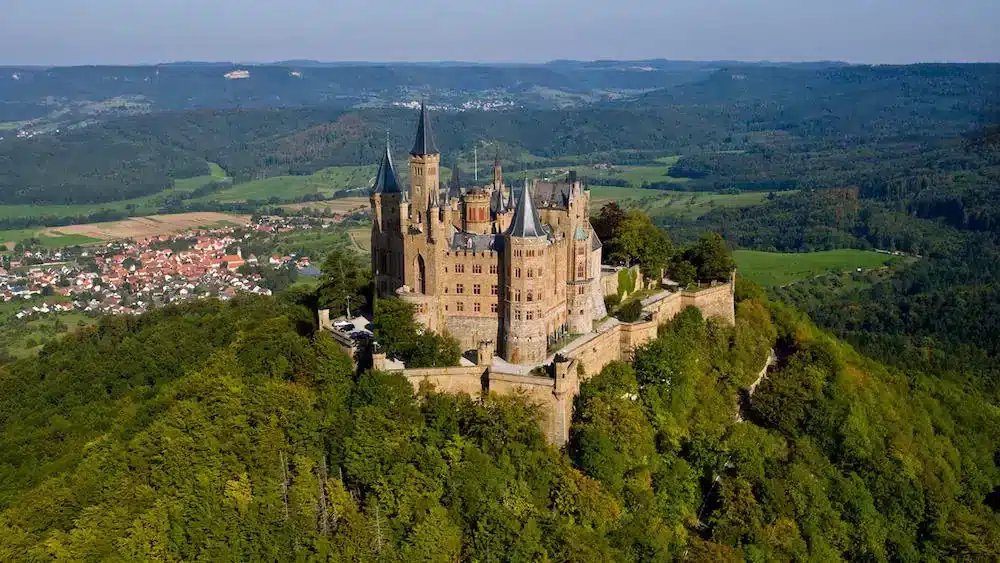 WE PROVIDE COUNSELING BEFORE AND DURING YOUR NEW LIFE IN GERMANY!
THE CURRENT SITUATION IN SPAIN AND LATIN AMERICA:
The unemployment rate in Spain and Latin America in youngsters exceeds historical highs. About 50% of youngsters under 25 years old are unemployed. This unemployment situation has caused many Spanish and Latin American graduates, with language skills and good preparation, to queue up at airports in search of a better future in Germany, Austria and Switzerland.

THE CURRENT SITUATION IN GERMANY:
According to the latest figures published by the Federal Labor Agency, there are approximately one million vacancies in Germany in highly-qualified employment areas. According to various estimates, due to population growth, more than three million workers will be needed in Germany by 2025.
ABOUT US AND OUR SERVICES:
At FLIN & ASSOCIATES we are duly qualified to provide the best HUMAN RESOURCE SERVICE both to companies and job seekers.
Thanks to our high specialization and our extensive knowledge on the different industries, both in the international market and in the German market, we are a competent contact person for all questions related to the search of staff.
We have an excellent network of contacts, including companies, highly qualified professionals and German and Spanish-speaking executives.
We can also help you with other issues such as Private German courses, Housing Search, Bureaucracy and Paperwork of all kinds, Moving, Finance, etc.
Our goal is not only that you have a job but that you feel good in Germany!

IDEA
Thinking of packing your bags and going to Germany to search for jobs?

DOCUMENT
Send us an email with your CV today!

ANALYSIS
We´ll review your CV and assess your possibilities of finding a job in Germany.
FREQUENTLY ASKED QUESTIONS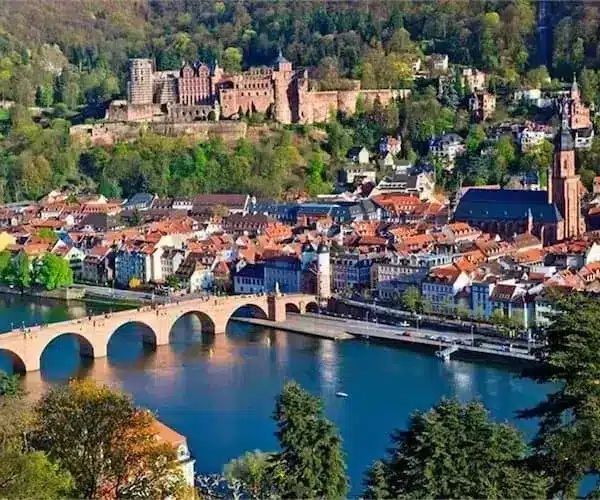 What opportunities do I have in the German job market?
The opportunities, in general, are good, provided that you…
… speak German and have knowledge of English or another third language,
… have professional experience,
… have a higher education degree or vocational training certificate.
Without good German proficiency, professional experience and a degree or professional qualification, it is much more difficult.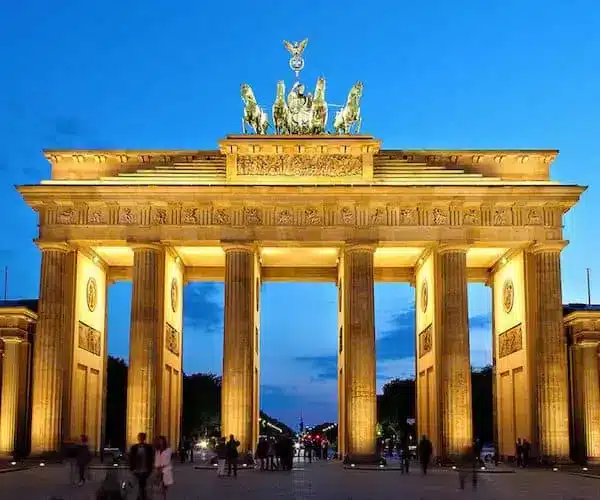 Do I need a city registration?
No. To enter Germany you simply need your identity card or a valid passport.
City registration:
When you move into a house, you must notify the municipality or city local authorities (Meldestelle). The deadline for this is one week from the time you start living in the property. Exceptions are made for people who are going to live in a hotel, campsite, etc. for less than two months.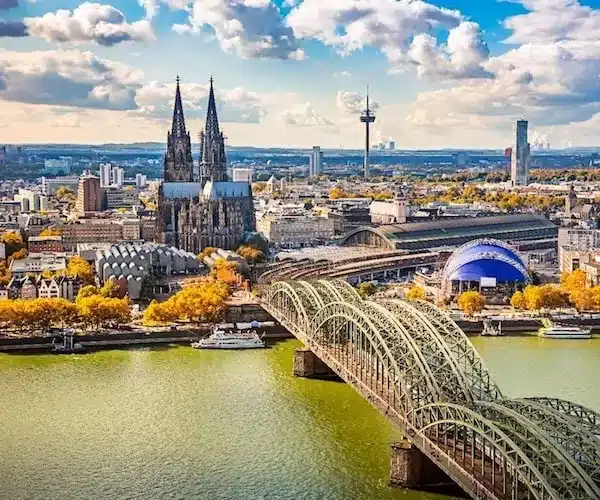 How do I find accommodation?
Advertisements in the press and real estate agents:
The real estate market is almost aleays published in the Saturday or Wednesday newspapers. In the big cities, newspapers are published under the title "Zweite Hand" ("second hand", in Berlin under www.zweitehand.de), "Sperrmüll" and other names that publish free offers that are mostly from private individuals, so there is no need to pay a commission to a real estate agent.
The real estate agents ("Makler") take care of finding something that suits your preferences and, in case you accept the offered accommodation, they receive a commission for an amount equivalent to 2-3 monthly payments. Advance payments to these agents should not be accepted even if they request it.
The Internet:
Housing rental centers:
These are centers for house renting, often times already furnished, for a limited period of time. By dialing the local prefix of the area where the housing central is located, plus the number 19430, you can contact the central for renting the corresponding apartment or on the Internet at www.mitwohnzentrale.de. On this website you will also find advice for tenants, forms for intermediation, general conditions of contract and information on the different cities.
Apartments for rent:
At the local authorities you have access to what is known as "rental comparison tables" ("Vergleichsmiete" or "Mietspiegel"), where you can find information about the usual prices.
Find out about additional costs ("Nebenkosten"): Heating, electricity, gas, water supply, sanitation, taxes and other fees which usually add up to 2-3 Euros per rented m2. The landlord will require a deposit (equivalent to two or three monthly payments) as a guarantee in order to financially secure the renovation of the apartment when it is vacated.
Most landlords use standardized rental contracts. In case of doubt regarding the clauses, it is advisable – before signing the contract – to go to an advice office (www.mieterschutzbund.de). This advice is not free of charge, but can avoid complications. These offices have, for example, "black lists" of cheating landlords. When you take possession of the apartment, ask for a report on the situation of the apartment at that time. Otherwise, you could be blamed for any damage to the apartment when you leave it.
Accommodation for short periods of time:
Apart from hotels, guesthouses or private rooms which can be found through the tourist offices, you can find accommodation in youth hostels (www.djh.de), as well as in the houses of social and religious associations, etc. belonging to the welfare services (Kolping, Caritas, Innere Mission, Arbeiterwohlfahrt, etc.).
Cancellation periods:
There are fixed-term and open-ended leases. Please note the statutory notice periods, which are normally at least 3 months or a maximum of 12 months. Usually the period of notice is stated in the lease.
Housing subsidies:
If your income is low, you can apply to your local or state government for a housing subsidy under certain circumstances. There they will give you more precise details about the conditions to be able to benefit from this right.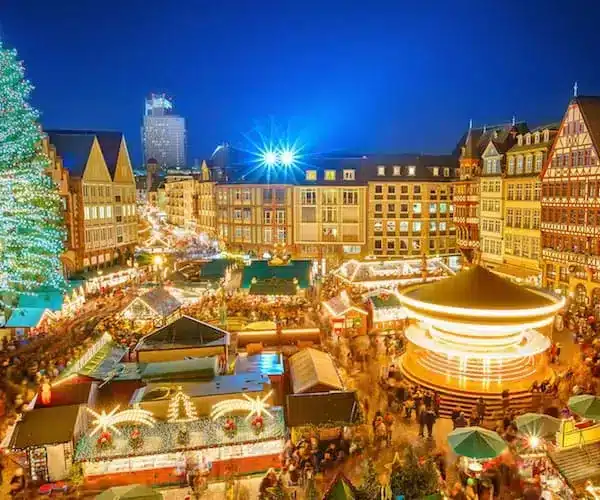 Social Security
German social security is divided into 5 pillars (health, accident, unemployment, pension and dependency insurance). The guide of the German Ministry of Health provides extensive information in English.
Employees:
The obligation to join the social security arises from performing a paid job, although there are special regulations for workers with low income (mini-jobs up to 400 euros).
Workers can choose their health insurance provider (and the services offered on www.krankenkassen.de or the website of the new Health Fund). The chosen health insurance is communicated to the employer, who is obliged to register the new employee with the social security. It is also possible to join a private insurance. Special rules apply in this case. (www.pkv.de).
If you do not find employment quickly and still want to be insured in Germany, as an EU citizen you can take out voluntary insurance (freiwillige Versicherung) by presenting a certificate from the social security office of your home country (form E 104) regarding the periods of contribution to social security. The Social Code, Book V, Art. 9 (1) 1, determines that if you have been insured for at least 12 months prior to the termination of your social security, you are entitled to voluntary insurance, provided that the application for such insurance is made no later than three months after your termination of social security in your country of origin.
Every employee receives a Versicherungsnummer and a Sozialversicherungsausweis from the pension insurance agency, which must be given to the employer when the employment begins.
Health insurance features:
Unlike private insurance, compulsory health insurance also covers the spouse and children of the insured. The family insurance is free of charge, but is linked to the income limit. Insured women can stop working six weeks before the birth and after the birth they can be out of work for up to eight weeks. During this period of time, they will receive maternity benefit from the health insurance fund; the employer will pay the difference with the net income.
Workers who contract illnesses that make them unfit for work will receive sickness benefit (70% of gross wages for a maximum of 78 weeks) after the period of time during which the wages are still paid (continued payment of wages: normally 100% for 6 weeks from the first day of incapacity for work; the employer pays the benefits).
Co-payment for medications and doctor visits:
The insured's share of expenses should not exceed 2% of gross annual income, 1% in the case of chronically ill patients. Chronic patients are those who – among other requirements – have to go to the doctor at least once a quarter for the same illness. Children under 18 years of age are exempt from any co-payment.
Some health insurance providers grant a bonus to those insured persons who actively participate in preventive measures. Insured persons who participate in a general practitioner system or a program for the chronically ill may also benefit from this bonus.
Accident insurance (insurance mutual):
The accident insurance´s main mission is to prevent occupational accidents. Benefits begin after an accident at work, an accident in itinere or in case of an occupational disease. There are different professional mutual insurance companies that take care of the sickness insurance and the expenses corresponding to the medical and professional rehabilitation of the injured person. They also take care of the financial coverage.
Some of the most important benefits are:
– Medical treatment provided by accident specialists
– Accident allowance
– Vocational rehabilitation benefits
– Pension for the injured
– Death Benefits
– Survivors' pensions
Unemployment benefit:
The agency that manages the unemployment benefit is the Federal Employment Agency (Bundesagentur für Arbeit – BA) with its regional employment agencies (Arbeitsagenturen).
Among the services it provides, the following are worth mentioning:
– Career counseling, labor market counseling
– Placement, insertion assistance
– Vocational training (training, retraining, training allowances etc.)
– Vocational rehabilitation for the disabled, transitional allowance
– Benefits for job preservation
– Transitional retirement allowance
– Contributory unemployment benefit (I) and assistance unemployment benefit (II)
– Business failure allowance
Self-employed workers and those caring for dependents may continue to contribute to unemployment insurance on a voluntary basis. As long as the unemployment benefit is received, the Employment Agency pays the social security contributions.
Export of unemployment benefits to Spain:
In order to simplify and speed up the coordination of the various social security systems in force in the Community countries and thus facilitate the free movement of persons within the European Union, on May 1, 2010, Regulation 883/2004 replaced Regulation 1408/71. In labor matters, the Regulation regulates the rights of persons from an EU State to social benefits arising from an activity in another EU State and aims to facilitate the search for employment within the Community area, thus complying with the precept of guaranteeing the free movement of workers within the EU. The principle of equal treatment determines that, according to the legal regulations of a Member State, the persons covered by this Regulation have the same rights and obligations as the citizens of that Member State.
Periods of insurance and activity as an employee or self-employed person in one Member State may create the right to receive unemployment benefits in another Member State. Unemployed persons may also go to another EU country to seek employment and export unemployment benefits in that country for an initial period of three months, which may be extended exceptionally and only if there is prior confirmation by the SPEE, to a maximum of six months. To do so, the unemployed person must register with the country's employment agency (in Germany, the Federal Employment Agency) and submit to its regulations, since it is this agency that will pay the corresponding benefits.
Practical example:
Ms. Maria del Carmen Álvarez Gutiérrez is registered as unemployed with the State Employment Service (SPEE) in Toledo. She is a teacher and wants to look for a job in Germany.
Ms. Alvarez has been available to the Spanish labor market for a minimum period of one month since her unemployment began, and in that time, she has not been able to find any work.
The corresponding SPEE office issues Mrs. Alvarez the European liaison document PD U2, which replaces the previous E-303 and which allows the export of unemployment benefits.
With this document, her passport and a valid certificate of registration in Germany (Anmeldung), she must go to the employment agency (Agentur für Arbeit) corresponding to her address during the first 7 days of her stay in the country, where she will personally register as unemployed at the service desk (Eingangszone). It is important to keep this 7-day period in order not to lose benefit days.
The employment agency will then summon Ms. Alvarez to a mandatory interview where she will receive advice on issues related to the labor market and the intermediation that the employment agency will provide during the period of import of her unemployment benefits into Germany. In accordance with the social legislation in force in this country, not showing up for the interview without first claiming cause may result in benefit cuts.
The employment agency will inform the SPEE if Ms. Alvarez obtains a job, is no longer available to the German labor market or becomes unfit for work.
Ms. Alvarez is obliged to report all personal and family changes to both the employment agency and the relevant SPEE office.
When Ms. Alvarez returns to Spain, the employment agency will be responsible for removing her from the benefit system.
Unemployment benefit II and welfare allowance (guarantee of subsistence):
Those with working capacity but in a state of temporary economic need receive unemployment benefit II ("ALG II"); persons in a situation of need but without working capacity, relatives of the worker receiving the benefit, also receive the benefits necessary for their sustenance. A fixed amount is determined for the unemployment benefit II and the social subsidy, taking into account the basis of need coverage.
This subsidy consists of the following benefits:
– Affiliation to medical assistance and pension insurance, provided that there is no family medical assistance insurance in which this person is included.
– Rent and heating expenses up to a certain limit, which varies according to the region (costs assumed by the regional and municipal governments).
– Financial benefit according to the social and labour situation of the beneficiary.
– This subsidy is not exportable.
Pension insurance:
Compulsory general pension insurance protects insured persons and their families in the event of reduced capacity to work and in the event that this capacity is terminated due to retirement or death. The pension insurance offers the following benefits:
– Medical rehabilitation (e.g. treatment)
– Vocational Rehabilitation
– Absolute disability pensions
– Retirement pensions
– Survivors' pensions (widow and orphan)
The dependency insurance:
Dependency insurance includes home care and residential care. In the case of home care, you can choose between benefits in kind and care allowance, depending on the degree of dependency of the person in question. In the case of residential or hospital care, the costs incurred are covered up to a maximum of 1,750 euros per month.
Dependency insurance provides for three levels of care: care level I, which entails 420 euros per month in the case of home care and 1,023 euros in the case of residential care), care level II (980 euros and 1,279 euros per month respectively) and care level III (1,470 euros and 1,470 euros respectively).
In order to have access to care under the Dependency Insurance, you must have been insured with it for a period of not less than five years during the ten years prior to the application.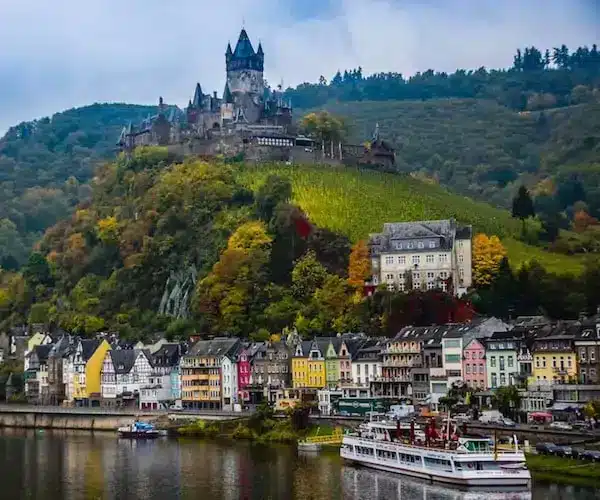 Other subsidies
The allowance for dependent children:
The decision on entitlement to child benefit from the first child onwards is made by the Family Fund (Familienkasse), which is dependent on the relevant employment agency for residence. The child allowance is paid to everyone who is resident in Germany for tax purposes. There can only be one beneficiary for each child. The benefit is paid to the parent in whose home the child resides.
The following are considered as dependent minors:
– Natural or adopted children,
– the children of the spouse and grandchildren who belong in the applicant's household,
– foster children residing in the applicant's home.
Orphans of both parents may apply for child support for themselves.
The child allowance is paid for all children until they reach 18 years of age. Exceptionally, this period is extended to 25 years of age if the dependent child is undergoing some form of academic or vocational training, or is doing the voluntary ecological or social year.
For children with disabilities, the child allowance is paid without age limits; however, as from 2005, the income of the dependent child, regardless of his/her physical situation, may not exceed 7,674 euros per year.
Regulations in case you are entitled to child allowance in another country:
Child benefit can be paid for children who are habitually resident in Germany or in an EU or EEA country. Foreigners with a valid residence permit can also receive it. Foreign workers who are posted to Germany for temporary work are not entitled to this benefit.
EU regulations regulate competition if you are already entitled to child benefit in another country. Under certain circumstances, a differential quota is granted. The family funds of the employment offices will provide you with further information on this point.
Parental benefit:
The parental benefit (Elterngeld) is a financial support to families during the first 12-14 years of life of their children. The benefit consists of 65% of the last salary of the person who stops working to take care of the child. The maximum monthly amount of this benefit is 1800 euros net and the minimum amount is 300 euros.
The duration is 12 months, to which two months will be added if the other parent takes care of the children. Single-parent families may receive this benefit for 14 months.
Where can I find more information?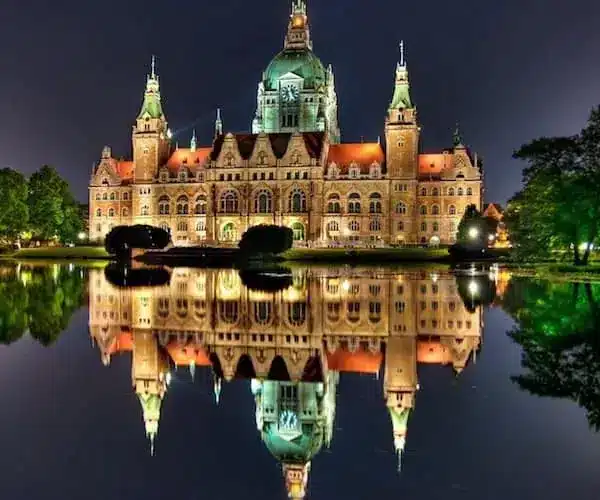 I want to go to Germany now! How do I do that?
We help you find a job in Germany, we want you to have a better future in Germany with the job you deserve. We advise you from the very beginning, while you are still at home, before you go to work in Germany.
At FLIN & ASSOCIATES we will advise you from the moment you consider looking for a job in Germany. We prepare a personalized report for you, with the options of finding a job, the best cities for it, the salaries that you will be paid for working in those cities, the working conditions; if, on the contrary, you want to extend your studies, we can help you too.
We will write a CV adapted to the German business culture, so that your CV will not be discard it. We´ll present it in the way that companies want them to be. Our consultants will prepare a motivation letter that will make the HR departments look at your application and you will have more chances to find a job.
You can consult our job offers and submit your application. We will gladly send your CV to the company that publishes it. We will be delighted to present your CV to different Head Hunters in the country, so that they have your CV for future job offers and your chances of working in Germany are extended. Your professional profile can be in the main networks in Germany with our work.
Once you decide where you want to start your new life, your work in Germany, we will advise you again. We can find you a house, a language school, a school for your children, etc.
But our work does not end when you have found your accommodation and a job; we help you integrate in Germany, to feel good in this country, maybe different from yours. We help you to get to know its culture and customs.
Every month we prepare different activities so that you can adapt as best as possible and meet other people in your same situation and Germans who can explain to you what life in Germany is like.
Our goal is not only that you have a job but that you feel good in Germany!
In order to start we ask you to tell us a little bit about your plans, your professional life in Spain and your wishes for life in Germany. You can also send us your CV by email and we will analyze it for free.
Thank you.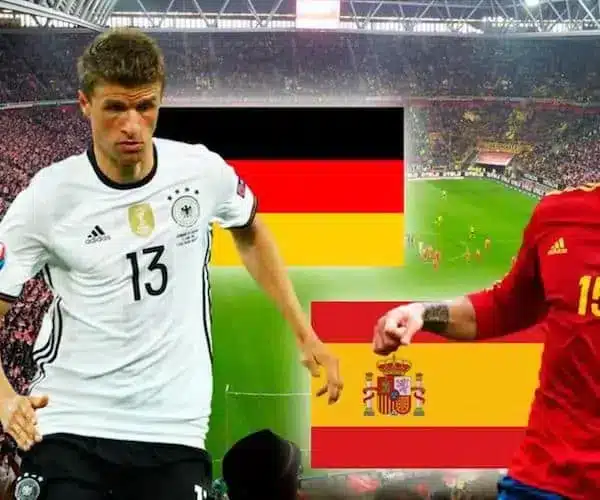 Who are we and what services do we offer in Spain and Germany?
In FLIN & ASSOCIATES we are perfectly qualified to give the best HUMAN RESOURCE SERVICE to companies and job seekers.
Thanks to our high specialization and our extensive knowledge of the different sectors in both the Spanish and German markets, we are a competent partner for all questions related to the search for personnel.
We have an excellent network of contacts, including companies, highly qualified professionals and German and Spanish-speaking executives.
Additionally, we offer you the following services in Spain and Germany:
GERMAN COURSES: Private lessons with German teachers in Germany and Spain; ask for our package "accommodation + lessons", offer valid all year round.
HOUSING: It is clear that one of the first things you have to solve when you come to work or study in Germany is to find accommodation. Something that can become quite difficult if you don't know – or at least not enough – about German and the customs of the country. That's why we're going to try to help you find a place to live in Germany.
BUROCRACY/PAPERING: Germany is a rather bureaucratic country and bureaucrats love documents, so we will help you with all the papers you may need: Visas, Registration, Residence Permit, Work Permit, Family Regrouping, Legal Translations, Tax Identification Number, Exchange of your Driving License, Registration of imported and recently bought vehicles, and many more procedures…
OTHER: Moving, Education, Health, Finance, Business, etc.
Contact us
We have offices in Spain and Germany.
Our main office in Stuttgart (Germany) is located in the heart of the city and specializes in human resources services to companies and job seekers.
Why Stuttgart?
Eight million people live in the region surrounding the city and the economic indicators are very high: Stuttgart and its state Baden-Württemberg are part of the most important economic regions in the world. It is also home to multinational companies such as Daimler, Mercedes-Benz, Bosch, Porsche, SAP, Hugo Boss, Würth, Stihl, IBM, Berner, Boehringer, Festo, Fischer, Gardena, Kärcher, Hymer, Iveco, Ratiopharm, Ravensburger and Lidl, and with 40%, Baden-Württemberg has the highest export quota in all of Germany. Per capita income is one of the highest in Germany and unemployment is very low. What's more, Stuttgart and Baden-Württemberg are the gateway to some wonderful tourist destinations, such as the Black Forest, Lake Constance, the Rhine valleys, the Swabian Jura, Heidelberg, France, Switzerland, etc.
Si tienes cualquier comentario, sugerencia, requerimiento o pregunta, por favor no dudes en contactarnos.